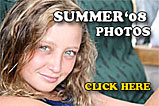 Groundswell is one of the longest running surf instructional programs and are highly recommended. Based in San Clemente, California, Groundswell is run by professional surfboard shaper Terry Senate. Lessons are held at local area beaches such as San Onofre Bluffs at Trail One and Doheny Beach licensed by California State Parks.
Sorry! We aren't holding the surf camps this year but we are available for individual and small group lessons all year round.
Call (949) 361-1740 today!
Advertisement
This entry was posted on Monday, July 13th, 2009 at 11:06 am and is filed under
Orange County
,
Surf Lessons
. You can follow any responses to this entry through the
RSS 2.0
feed. You can leave a response, or
trackback
from your own site.
1 response so far!
looking for private lessons for a teenager. can you tell me how much? thanks, Judy
Leave a Comment